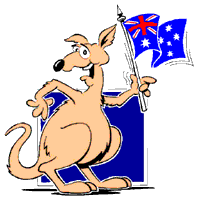 Your Ozziebuddy.
Cornel.

NOVEMBER 3 2018
St John First Aid Attainment
1. Provide CPR.
2. Basic Emergency
Life Support.
3. Basic First Aid.




Brisbane,
Queensland,
Australia.
Phone
0490 781 700


ABOUT
HEART ATTACK
Ozziebuddy Walking Tours - Brisbane and South East Queensland
P. O. Box 1016 Mt Ommaney Brisbane Qld 4074
0490 781 700
OZZIEBUDDY on Facebook

To read about the Ozziebuddy vision - CLICK HERE

Contributions Welcome - CLICK HERE

In my experience, if you can walk with me for 2 hours, you will
probably avoid walking into a hospital ward in the future.

Your personal Brisbane and South East Queensland guide
to local bush walking, picnic and scenic destinations!

To book a "Trial Walk" one weekend, call or email Ozziebuddy.


When in Brisbane, call on Cornel from Ozziebuddy to meet you
at your hotel and guide you to a nearby Aussie Bush Walking experience
not frequented by the average traveller.

Come and enjoy the nearby eucalypt, ironbark and stunning rainforests walks,
mostly within 30 minutes to 2 hours drive from the city centre.
Quiet bush locations, great views and usually lots of birdlife,
also some wild kangaroos if we want to find them.

Ozziebuddy will be your Brisbane city, bush and country guide and companion
for a morning, an afternoon, a full day or a weekend.

Enjoy a "self drive" Aussie bush experience with your own hire car or minivan
with Ozziebuddy as your local guide. Hire a limo if preferred and do it in style.

Leave the stress of the city behind and take in
the oxygen rich atmosphere of the Aussie Bush.

I will guide you out of the city and to your destination the easiest way possible,
with no tolls and minimal delay. There will be no interruption from a mobile phone.

When you are with an Ozziebuddy, there is no need for you to follow a GPS system.

If you know someone that can use some "time out"
from a hectic week, bring them along.

Each tour is usually for a minimum of two people.
One on one tours also OK.

Please call or TEXT Cornel on 0490 781 700 and reserve your Aussie Bush experience in advance.

Weekend walks/tours are currently on offer.
Methods of Payment or Contribution

Pay by cash, bank deposit or Credit Card via PayPal.

To Visit the BANK Page - CLICK HERE

email:- cornelcampeanu@gmail.com





All Site Content and Images ©2018 - Ozziebuddy
Ozziebuddy Waiver Form
Ozziebuddy Waiver Form - CLICK HERE
Please print this form and bring it with you on the day of your walk.

PLEASE NOTE
NOVEMBER 3 2018
Your Ozziebuddy Cornel has
St John First Aid Attainment
to
1. Provide CPR.
2. Basic Emergency
Life Support.
3. Basic First Aid.